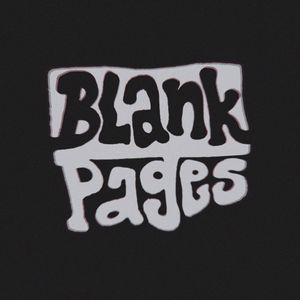 Blank Pages was founded as an acoustic duo in 2015 by two high school friends, Jimmy Hudson and Dominic Wayne. Over the years they have slowly expanded and transformed into the energetic and tight knit band they are today. Since the additions of drummer Nik Mulrine and bass player Drew Cook, Blank Pages has grown in talent and their sound. With the goal to write whatever comes to mind, their original music isn't tied to any one genre, but a collective mix of the band's influences. As a whole, they are looking to bring people together through their unique sound and shared passion for music.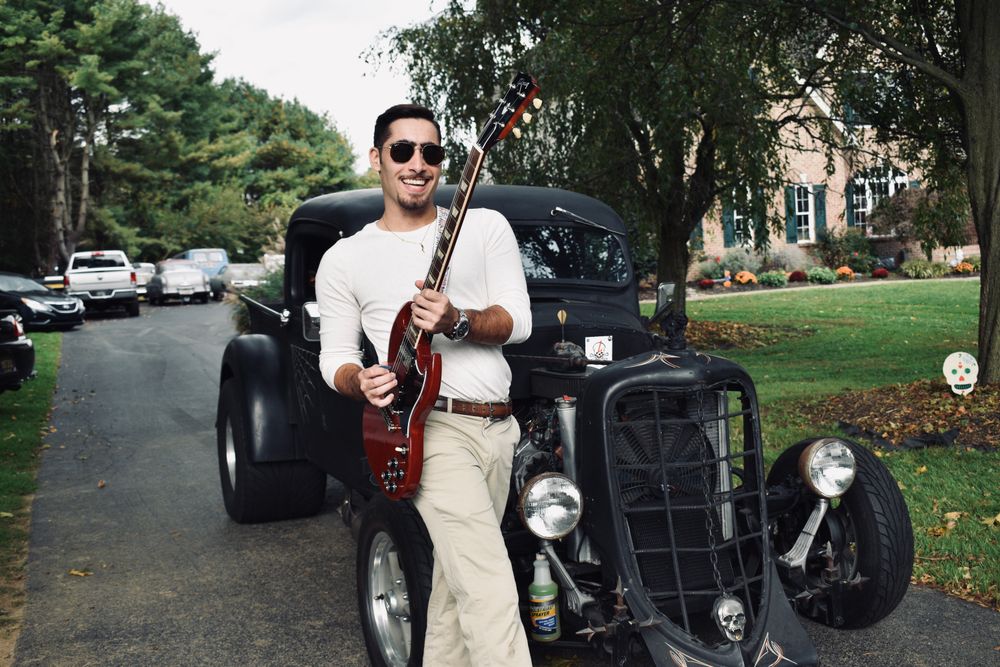 Raised in Wilmington, DE, Dominic grew up a fan of Philly sports teams, go BIRDS! Most of his childhood was spent playing baseball, football, basketball and swimming with his neighborhood friends. He's been listening to music all his life, growing up around metal and hard rock bands such as the great Black Sabbath, Metallica, Judas Priest, and many more from the era of rock n' roll. When Dom was 12 years old, his grandmother gifted him his first guitar that belonged to his late grandfather. He now owns his favorite guitar, a Gibson SG. Dominic has always had specific goals since beginning his music journey, which is to spread love, positivity, and relatable messages through his own life experiences. Though he grew up listening to metal and hard rock, Dom's appreciation for music has grown and the variety of which he listens, expanded. Blending together his new found liking of Indie and Alternative rock music with his roots, his personal sound is one of the four components making Blank Pages so special.
Where do we even start. Nik has been fascinated with music since before he was born. His mother would always talk about when there was music playing he would move and dance in her stomach. Nik has been associated with music since he was 3 years old. Whether that was singing or playing a piano to making drum beats on the table. His music journey started in 5th grade when he started to learn how to play the clarinet. From then on he was in concert band in middle school and when he went to high school he really started branching out. He was in concert band, marching band, steel drum band, piano class, music theory, jazz band, as well as choir. Nik loves learning anything and everything about music. He has taught him self how to play a lot of different instruments from drums to piano, ukulele, saxophone and more. His music taste is all over the place from Rush to Michael Jackson to Chris brown to Alicia keys to Dance gavin dance to Frank Sinatra and many more artists in multiple different genres. His passion and love for music is the sole purpose for his life, and it won't stop anytime soon!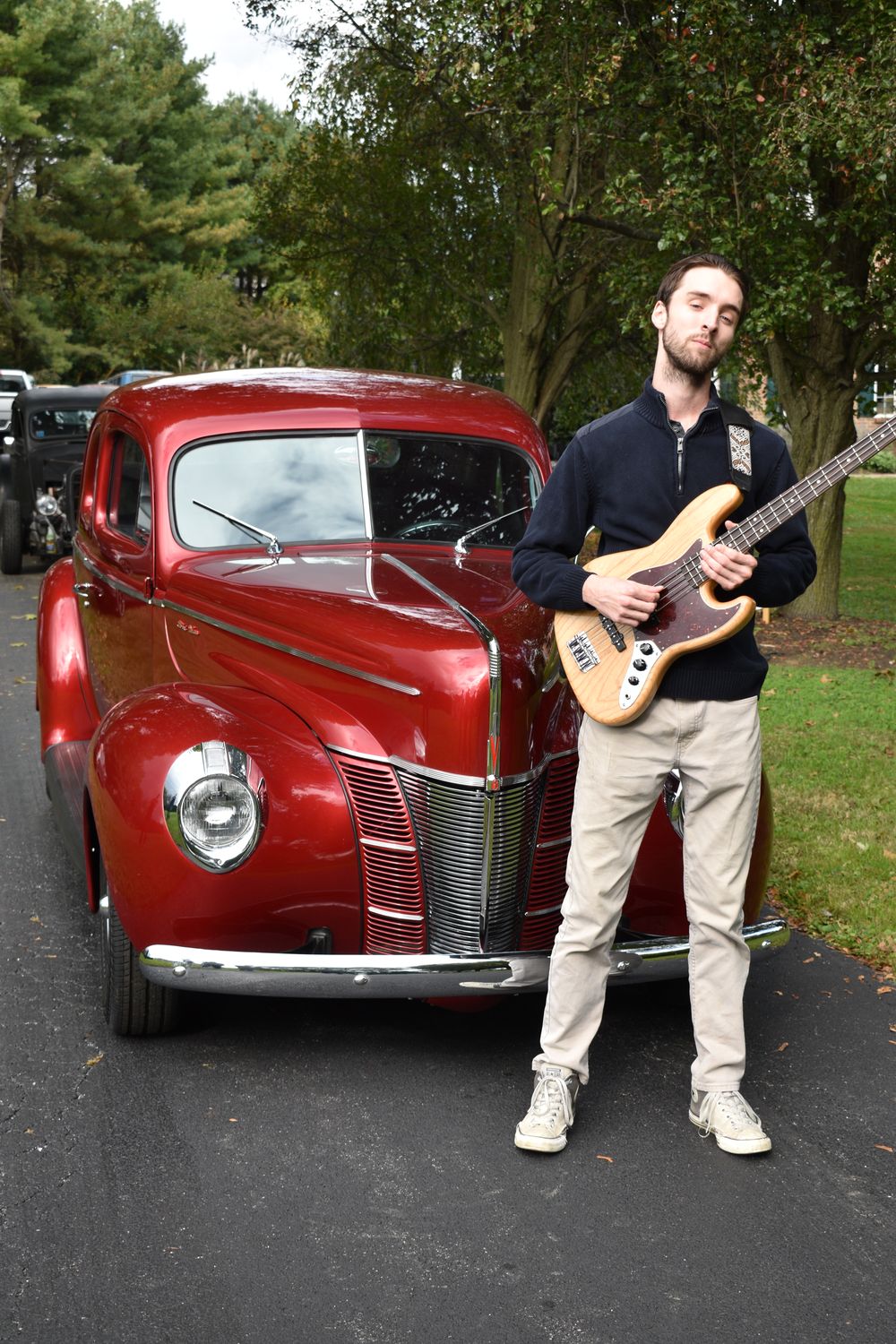 Truly an old soul at heart, its safe to say that Drew Cook spends a lot of his time in the past. With his antiquated taste in 50's and 60's rock & roll, clean-cut look and oh-so-dry humor, Drew just oozes old school cool. This is mostly thanks to his parents who have surrounded him with their retro culture for as long as he can remember. It didn't take long for drew to find his parent's old Beatles vinyl disks and from there on out, the obsession with guitars began! Fairly reserved on stage, you'll typically find drew sitting on his bass amp, thumping out tight bass lines. Don't let the reserved stage presence fool you though….he is very energetic, wild, and always looking for the joke when off the stage. When he isn't thinking about or playing music (which isn't very often), you can find him wrapped up in his collection of old movies or hiking outdoors at one of Delaware's many state parks. He hopes to one day strike it big with his music so he can give back to his community and make significant contributions to environmental protection and space exploration. Drew is eager to meet all the incredible Blank Pages fans and hopes for a long future of bringing musical entertainment to those around him.